Since its creation in January 2005 in Lomé – TOGO, AIMES AFRIQUE has remarkably progressed with the support of its various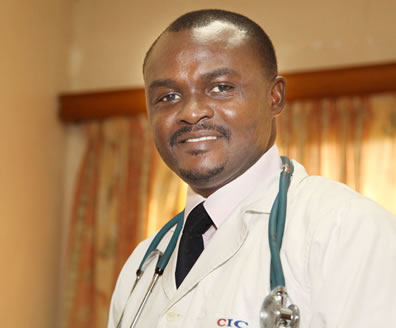 members (well-wishers, active and honorary members as well as sponsors). Now, it is time we extend to a greater number of African countries.
As you know, we are currently active in ten (10) countries and are considering by 2025, to cover most of the countries of the five (5) "Regional Economic Communities" in Africa, through efficient national representations. We will not lose sight of our original motto, "bringing the hospital to the poor", by promoting the reduction of inequalities in health care in rural areas with a view to establish long-lasting grassroots development. Grassroots development, in our opinion, remains the essential platform for the well-being of populations, especially Africans, and this should be promoted by all "African intellectuals" and "friends of Africa".
What role should the society play, both on the African Continent and in the diaspora, to make a real contribution to the development of Africa in order to expect its emergence by year 2063 as part of the Agenda 2063 of the African Union?  With many issues and challenges ahead of us, passivity and inaction are no longer permitted. It's time to act now! And AIMES AFRIQUE recognizes that. That is why a team of Doctors, Pharmacists, Paramedics and other professions such as Academicians, Economists, Lawyers, Engineers and Communicators rallied around a noble vision: "to promote Health and Education for all in Africa".
With our main goal being the promotion of the culture of excellence, the emulation in schools and universities and the meaning of social responsibility through a "new vision of African solidarity", we tirelessly work in a spirit to defend and promote the values of human dignity.
We defend the values of human dignity and conduct relevant field missions. However, these field missions require huge needs for qualified human, material and financial resources. Without passion, we wouldn't be able to implement remarkable achievements that are highly appreciated by the rural communities. Incidentally, we need to make a choice to direct our actions. This choice focuses primarily on six (6) priorities:
The promotion of continuing education and research;
The periodic organization of medical and surgical missions in order to respond to the problems of access to quality healthcare by the populations in villages and remote hamlets in Africa;
Health promotion and education activities;
The fight against transmittable and non-transmittable diseases;
The promotion of access to community infrastructure in villages (Pilot Villages of AIMES-AFRIQUE) in countries where AIMES-AFRIQUE is represented; and finally
The mobilization of human, material and financial resources, in order to overcome this great challenge…
We are committed to social change with more than fifty (50) projects under an umbrella of ten (10) program areas which, we believe, are the prerequisites for a sustainable development in our African countries, especially those in Sub-Sahara.
We are very pleased with the results of the first ten (10) years. AIMES-AFRIQUE is now an NGO with "Special Consultative Status to the Economic and Social Council of the United Nations (ECOSOC-UN)" and an "Accreditation to the ECOSOC of the African Union". However, we are not totally satisfied because the undertaking is so vast, and the health care as well as the education needs of the population is massive. And this action must involve not only the politicians, but also the African scholars (doctors, pharmacists, lawyers, economists,..) and the beneficiary populations.
To all our National and International partners, AIMES AFRIQUE welcomes your commitment to join the humanitarian and social work carried out by the NGO. Without you, our active members (Bronze, silver, gold, Platinum, diamond…) and the support of all our partners, we would be unable to effectively implement our actions with a high level of satisfaction. Therefore, we take this opportunity to sincerely thank you and show our gratitude for your membership and your continued support.
This, in a nutshell, is what AIMES AFRIQUE has become. It is important for us to share this with you and highlight what our motivations are truly all about! A secular, non-political, humanitarian and social organization that you have always loved, but "barely" supported, is now counting on your membership. Our ambition and will are so strong to effectively improve health and education in Africa. We must always continue with the same ambition, to be the "First African Humanitarian International NGO specialized in medical and surgical missions", by defending our values which are "Abnegation, Innovation, Motivation, commitment and solidarity".
Finally, we invite you to discover and share with your entourage, the innovation that has been brought since 2005, with the on-line platform that ensures the mobilization of financial and human resources.
Africa, this great continent, needs you, Africa needs us all!
Thanks for your continued trust and support.